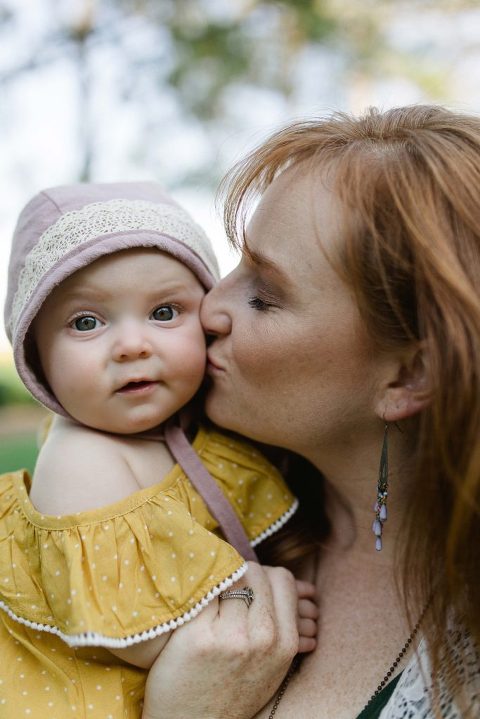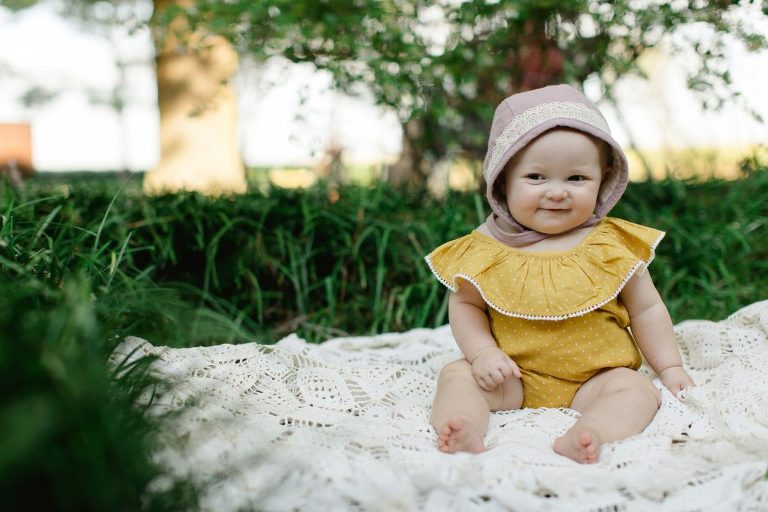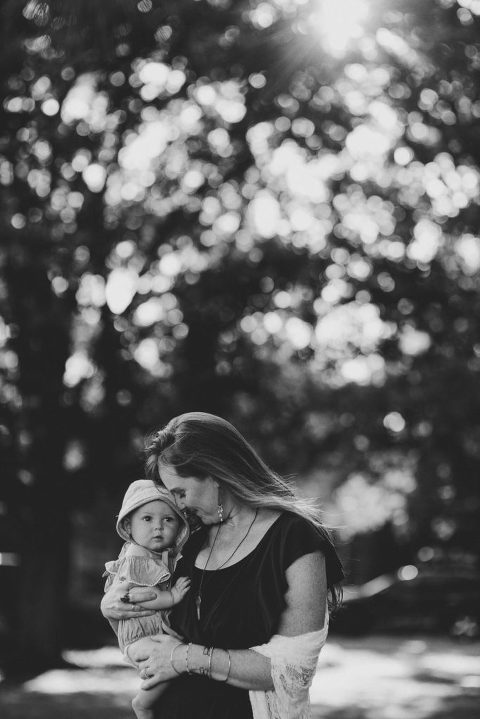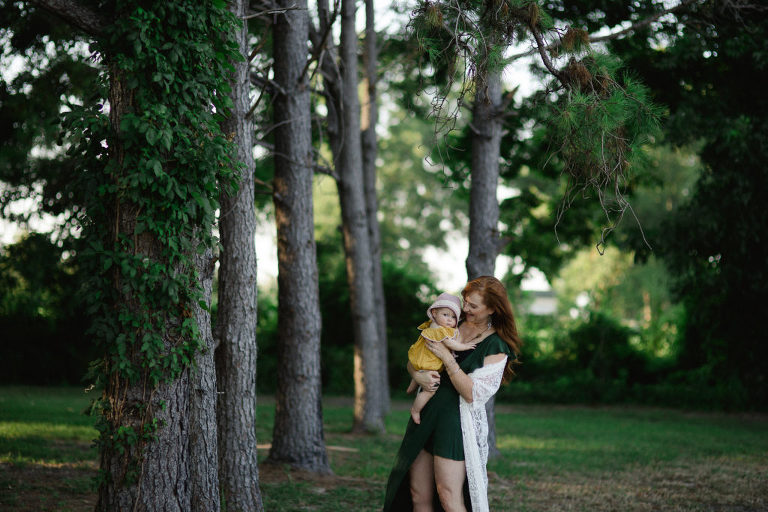 I met Elizabeth a few years ago at a photography workshop in Tennessee. She was this glorious redhead with the deep south accent. Her laugh is loud and genuine. She missed her baby boys over the weekend.
The following year, on my way to Florida, I stopped over in Mississippi and met her little family for a portrait session in a sunflower field. It was one of the hottest nights I can remember, with the ugliest fire ants ants and the prettiest sunsets. I chased her two tow-headed boys through the flower patch, along a little stream. We were all dripping wet and muddy and laughing by the end of the evening together.
This year, we passed through the little town again and this time I got to meet her baby girl. Her sweet thighs and big blue eyes…. just slayed me. When the sun set and it was time to head back to the hotel, I felt sad. I love watching Elizabeth with her babies. She is a mama bear full of crazy love.
It is so interesting to first meet a mother when she is away from her nest. I met an incredible women that weekend in Tennessee, but I only met a part of her. She is fully herself when her arms are full of her babies, brushing hair out of their eyes, kissing their boo-boos, hugging her husband who she clearly adores.