In March of this year, Maggie hit a new level of design and craftsmanship. Puppetry is not really her forte, but she was tasked with designing and creating Sandy, the beloved dog and constant sidekick of Annie.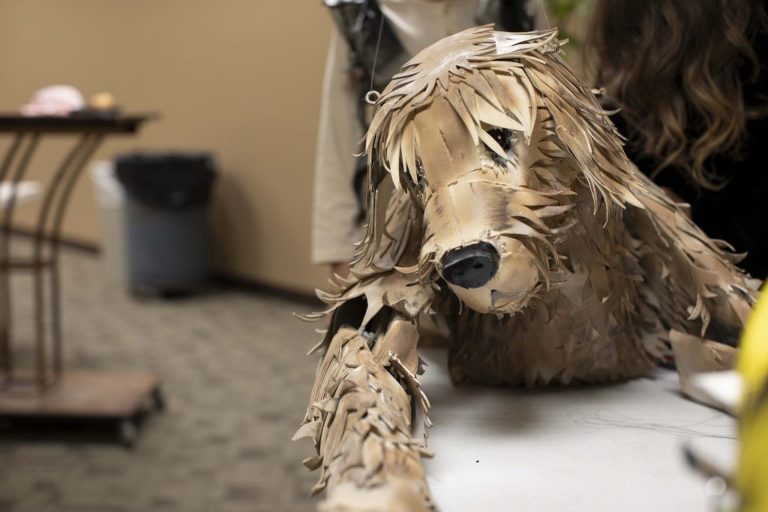 I have to admit, watching the design process is painful. It can seem like it will never really come to fruition. There were a lot frustrating late nights and frantic runs for new and different hardware. I believe with each of these creative project, Maggie's character grows in obvious ways. Her tenacity is fierce. Her dedication is intense. Her process is long and arduous. But she always pulls out these amazing things- and I couldn't be more proud of the artist she's becoming.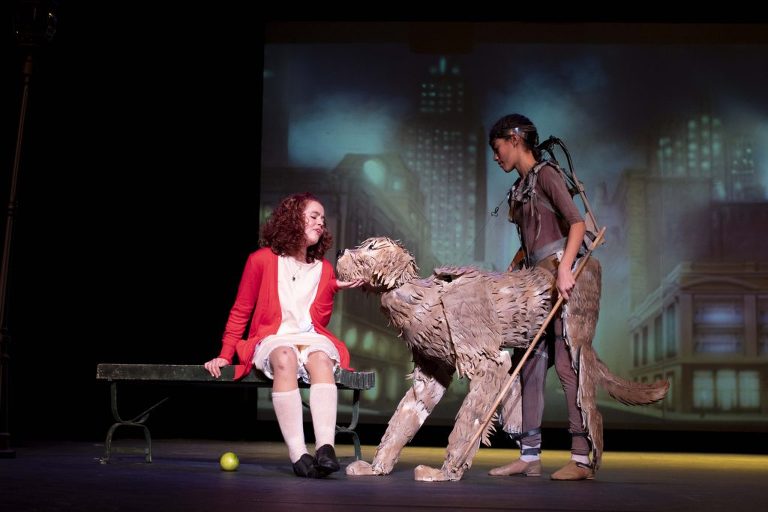 Watching the audience react to Sandy was awesome. Little kids would wave and call out to her as if she was alive. And after the show, Sandy was swamped with fans. Of course, none of Sandy's animation would have been possible without the incredibly talented puppeteer, Esseney Smith. She jumped into the role days before the show and made Sandy a star!